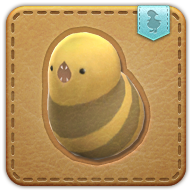 The Great Serpent Of Ronka
Summon your Great Serpent of Ronka minion. Tremble, child of man, for a creature of purest divinity wiggleth before thee.
This creature, Quinfort insists, is none other than the all-seeing, all-powerful Great Serpent of Ronka. Though its wobbly girth may deceive the eye, that is, presumably, a mere mark of the serpent's mercy, for its true form would be too terrible for mortal minds to comprehend.
---
Learn more about this minion on Apkallu Falls: The Great Serpent Of Ronka
Type
Auto-Attack
Single-target
HP
ATK
DEF
SPD
Cost
460
55
15
3
15
Strengths
Gate Eye Shield
Special Action
Lost Secret
Increases action party movement speed by 30%.
0x48>0x49>Duration:0x49>0x48> 10s
Points
Action type
30
Enhancing