I don't speak a word of German. Every guide is written in English. If you want to help, please send me an email or contact me on Facebook. You can also help me translate missing words for the interface. Thanks!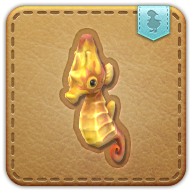 Winzig[a] Tatsunoko
Du rufst deinen Tatsunoko als Begleiter herbei. Er wiehert nicht.
Um einen Ilm wäre der Tatsunoko aufgespießt worden. Jetzt folgt der Meeresbewohner dir und man muss sagen, er hat sich hervorragend an das trockene Klima gewöhnt.
---
Learn more about this minion on Minion Guide: Winzig[a] Tatsunoko
Art
Auto-Attacke
Einzel
LP
ATT
ABW
GSW
Kosten
300
45
40
2
10
Stärke
Augen
Technik
Fallentrick
Wandelt gegnerische Fallen in eigene um. Wenn die Falle eine Attacke ausführt, wird der Attacke-Wert um das 1,5-fache erhöht.
Points
Action type
30
Damage