I don't speak a word of German. Every guide is written in English. If you want to help, please send me an email or contact me on Facebook. You can also help me translate missing words for the interface. Thanks!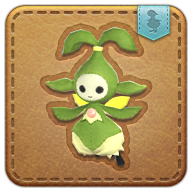 Sylphen-Puppe
Du rufst deine Sylphen-Puppe als Begleiter herbei. Wenn sie sprechen könnte, würde sie dies in der dritten Person tun.
Bei den Sylphen gebären nur besondere Exemplare Nachkommen. Sie tragen eine Blume auf ihrem Kopf, die, wenn einmal befruchtet, nach einer Reifungsperiode abfällt und einen Abkömmling, Sprößling genannt, hervorbringt.
---
Learn more about this minion on Minion Guide: Sylphen-Puppe
Art
Auto-Attacke
Einzel
LP
ATT
ABW
GSW
Kosten
490
40
30
4
15
Stärke
Tore
Technik
Zauberei
Verringert die ATT von Gegnern in der Nähe um 50 %.
0x48>0x49>Dauer:0x49>0x48> 15 Sekunden
Points
Action type
20
Enfeebling